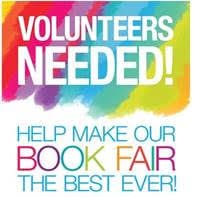 It is time again for the Bryant Fall Book Fair!  Dates of the fair are November 13 – 16th.  This season the theme The Wild West.  Please consider joining us to lasso in readers by volunteering to help during the event.  Time slots are available for sign up on the link below.  Afternoon hours are also posted so we are available for various events Bryant is hosting that week.  If you need smaller time slots, just email Laurie Dickhudt at LDJohnny@comcast.net and your availability will be accommodated.  Thank you in advance for your support and help with this fair.
To volunteer for the Bryant PTA Book Fair, click on the following link:
https://volunteer.scholastic.com/#/experience/login/NofCvFdMV 
Students are encouraged to dress according to a western theme on Monday, November 13th to help kick-off the book fair.  Students will earn spirit points for Spirit Week later in the school year.