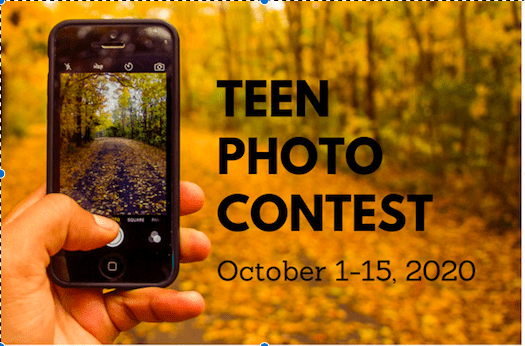 Express your creativity this fall by entering the Dearborn Public
Library's Teen Photo Contest!

Photographs will be judged in three categories: abstract, autumn,
and Dearborn. The contest is for teens in grades 7-12 and runs from
October 1-15 with winners announced on October 26. Winners will
receive a $25 gift card to Barnes and Noble.

Visit dearbornlibrary.org for contest details and to submit your photos on or after October 1. Questions? Email dearbornkids@gmail.com or call (313) 943-3344.